It's been a while since I posted something on my blog, I will work on being more regular. 😉
I worked a lot these last years, didn't posted all the weddings I did. Some nice weddings were kept on my hard drives, I think it's time now to show them. (shame)  I choose to showcase one of my old wedding I did in 2008. Why this one? Well, I used to do lots of Italian weddings, Canadian, some Greek or Portuguese, but 80% were Italian or Canadian. When I was asked to do that Indian wedding, I was really thrilled. Why they choose me? Well, I was working as a sub-contractor at the time, when I met them at a Montreal bridal show, they told me they wanted something different, and they opted for me.
Because it was my first Indian wedding, Navneet and Ranjit gave me lots of tips and some documentation on what was going to happen. I talked to the guru (Sikh priest) on what I was allowed and wasn't. They didn't gave me limitation at all. I felt immediately welcomed, in the family, at the temple and at the party. My main job was the same that I do everywhere, I mean by that, observing what's going on, and capturing all the moments.
Usually, it is a three day contract, but my presence wasn't required for the henna. So I had to cover the wedding day, and the reception party the day after.
So the day started for me at 6 am with the bride getting ready session.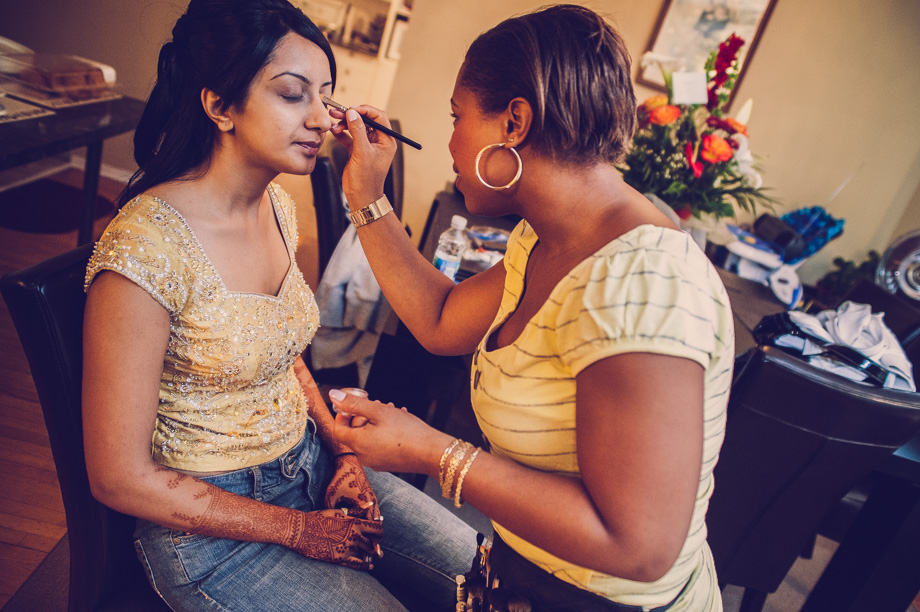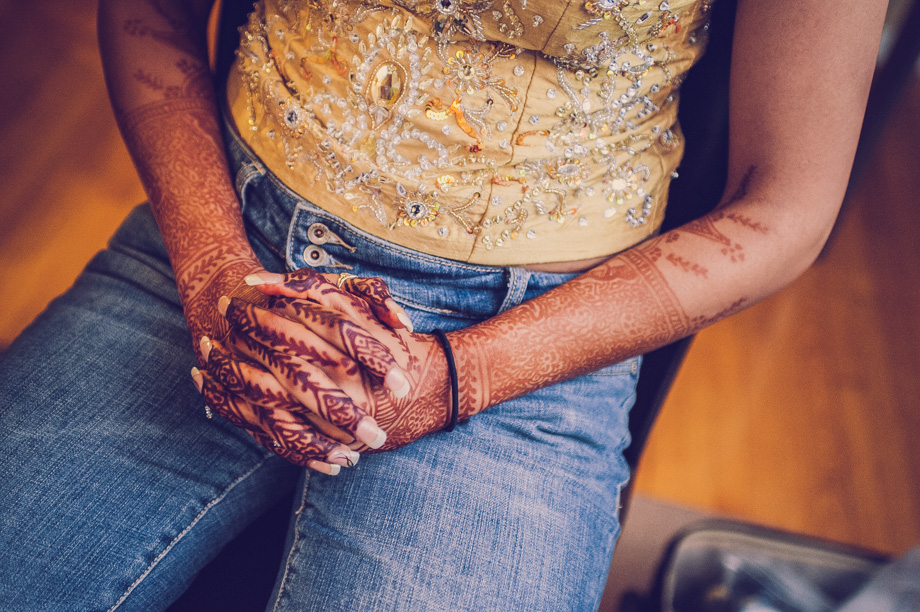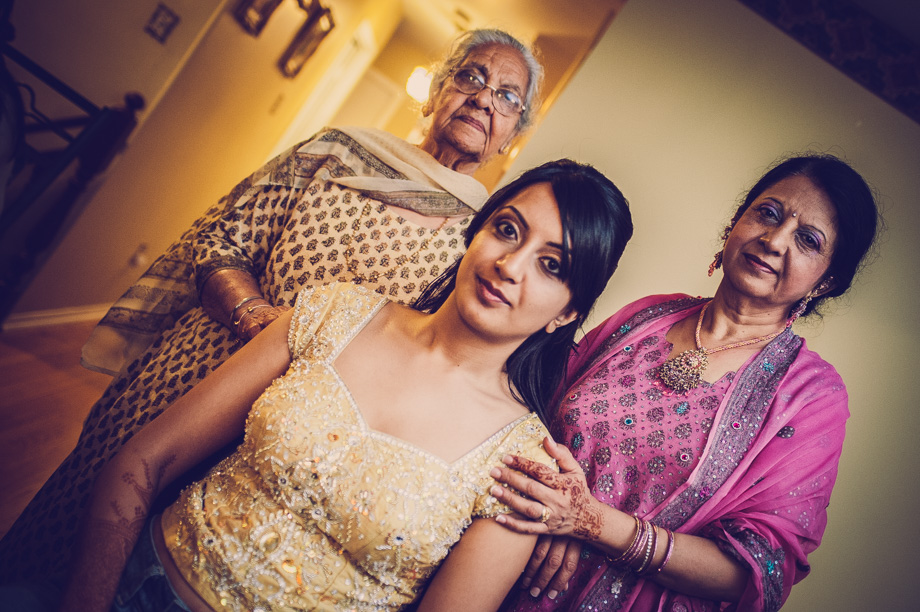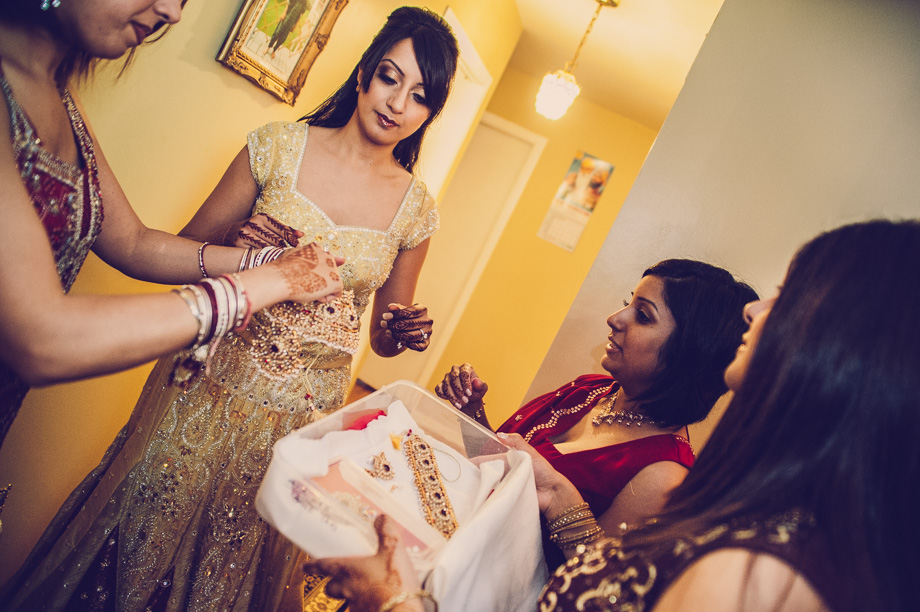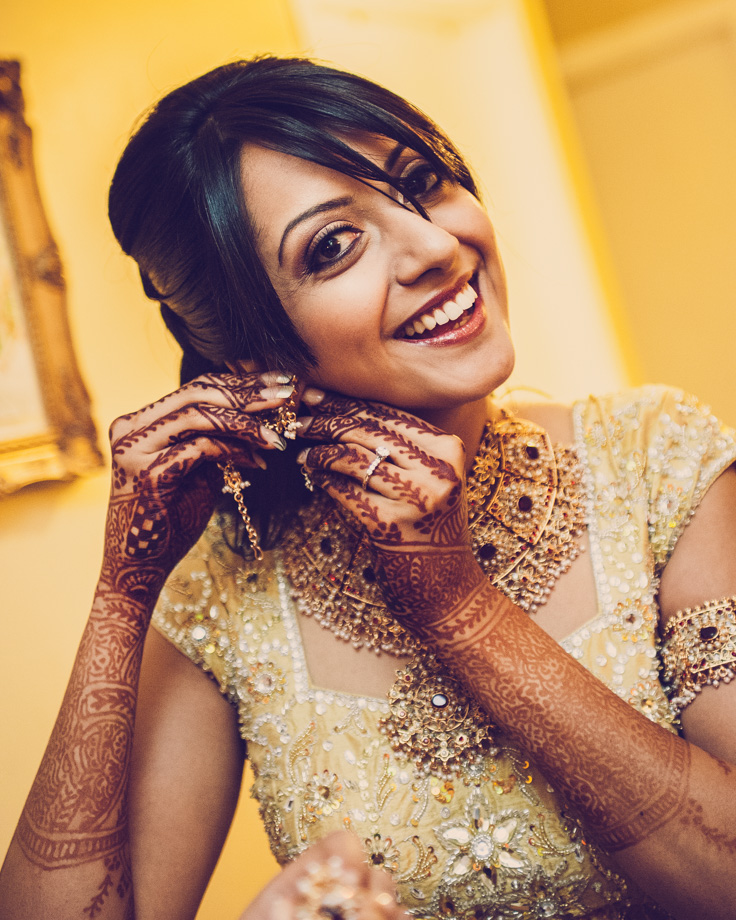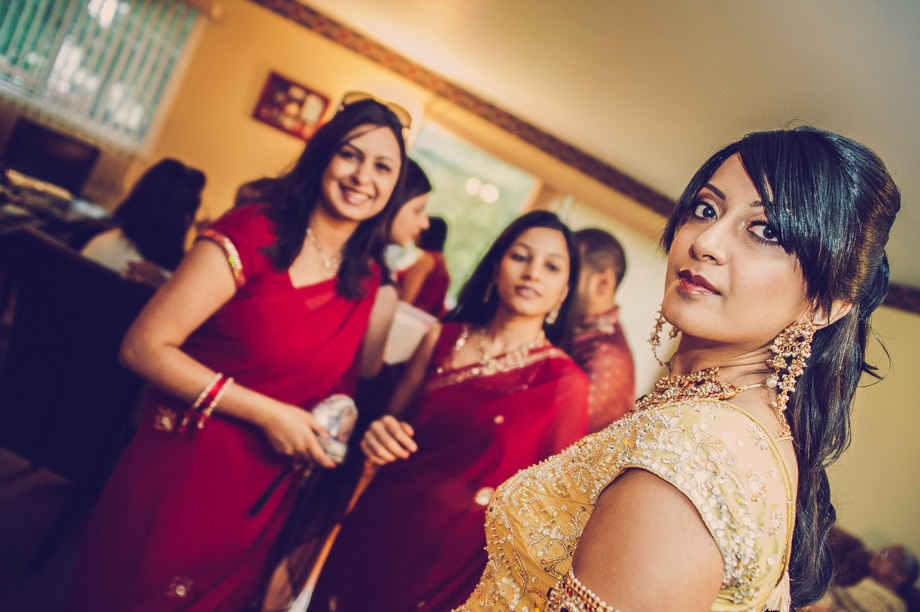 Then, I left to go to the groom getting ready session.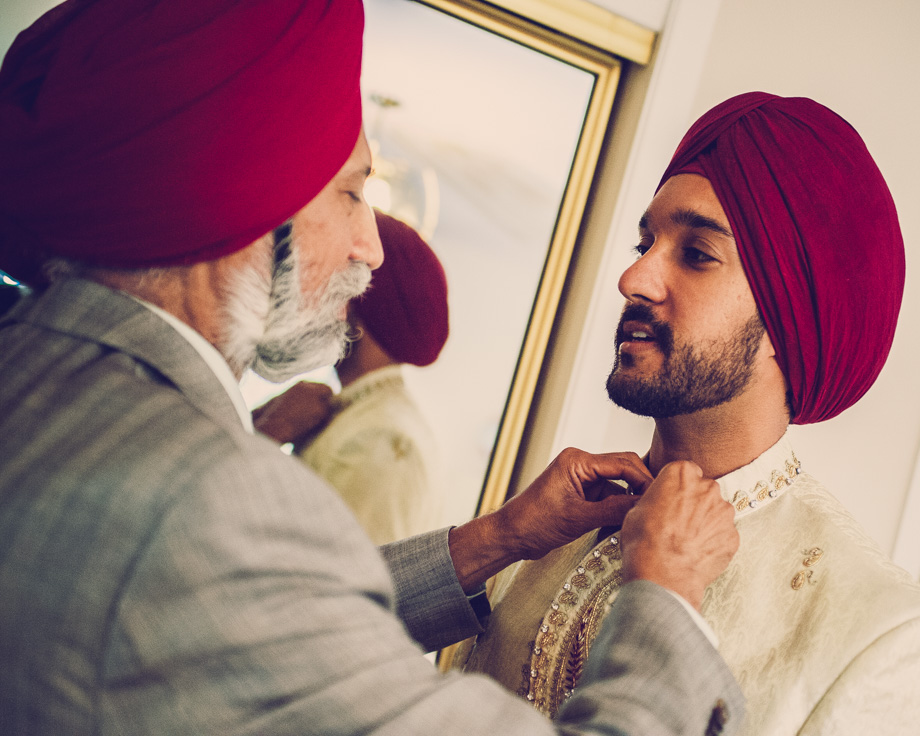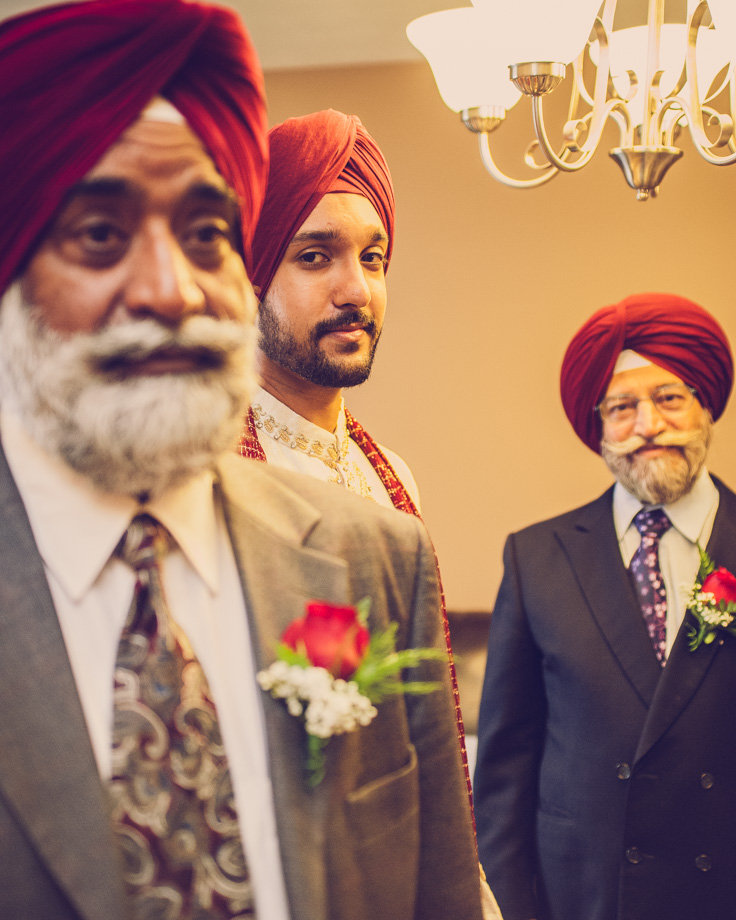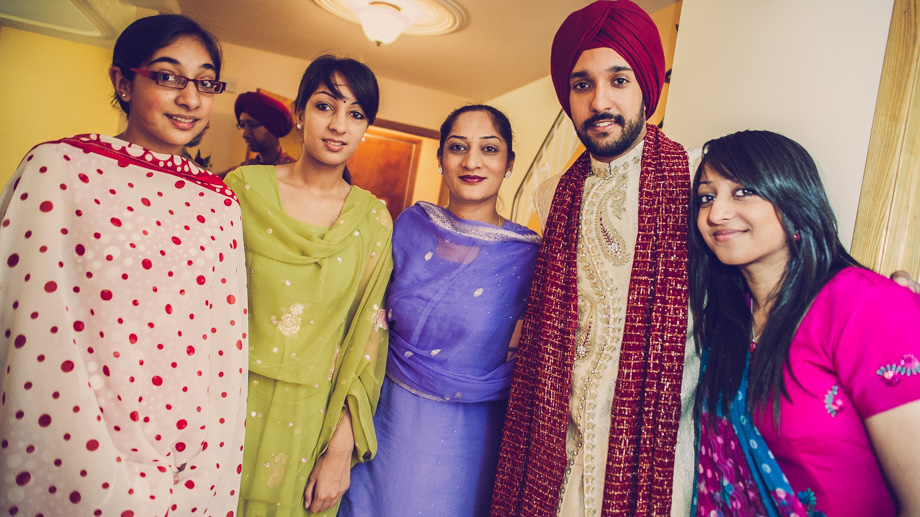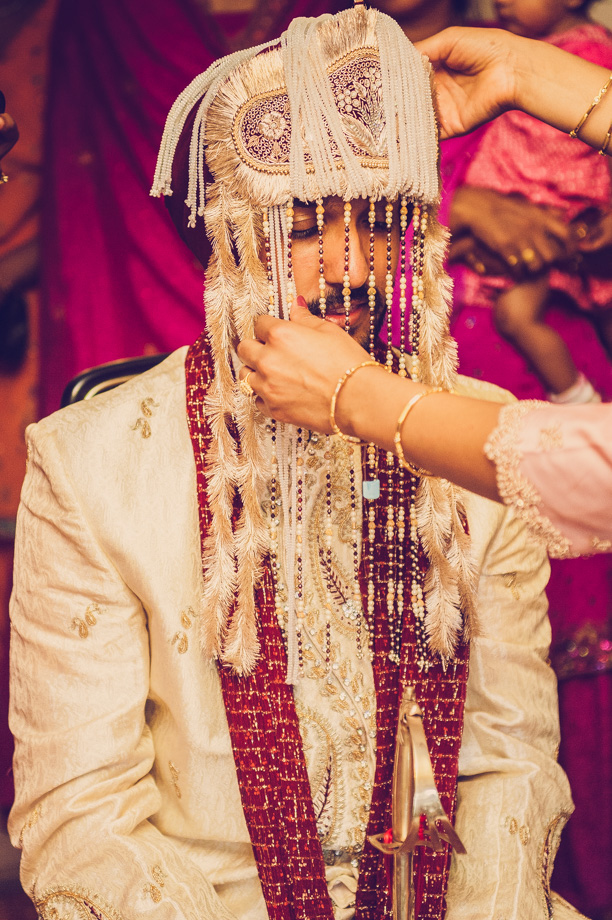 And we all left to go to the Sikh temple in ville LaSalle. A smaller replica of the Taj Mahal temple here in the great Montreal area.
First, the groom arrived at the temple, welcomed by the guest with music and dance. Each of the family members were presented and welcomed by the other family. Then, the groom had to negotiate his way into the temple with all the maids of honor. Once in the temple, we all went to have a breakfast together. After the ceremony who lasted almost four hours, we then went back to the lunch room for lunch, and wow, it was a real feast.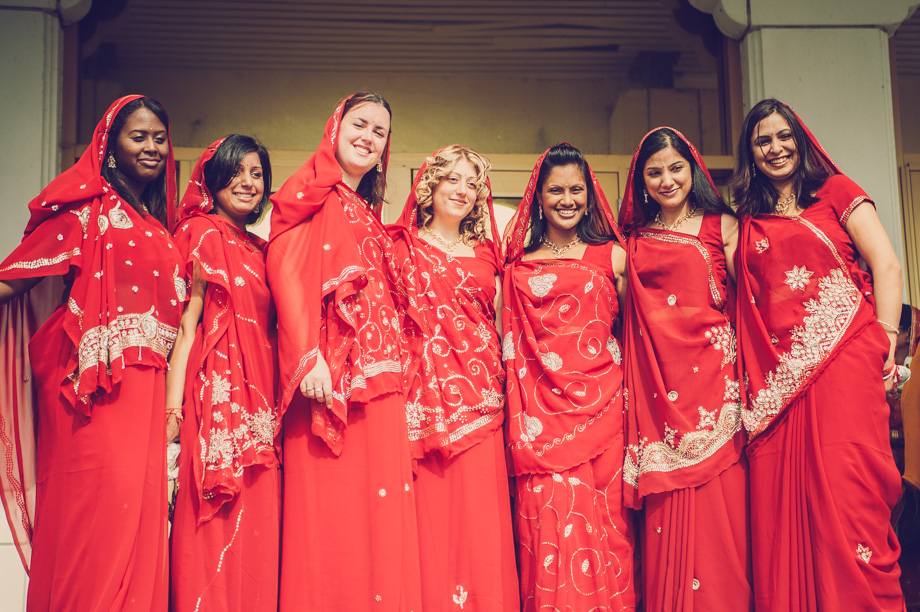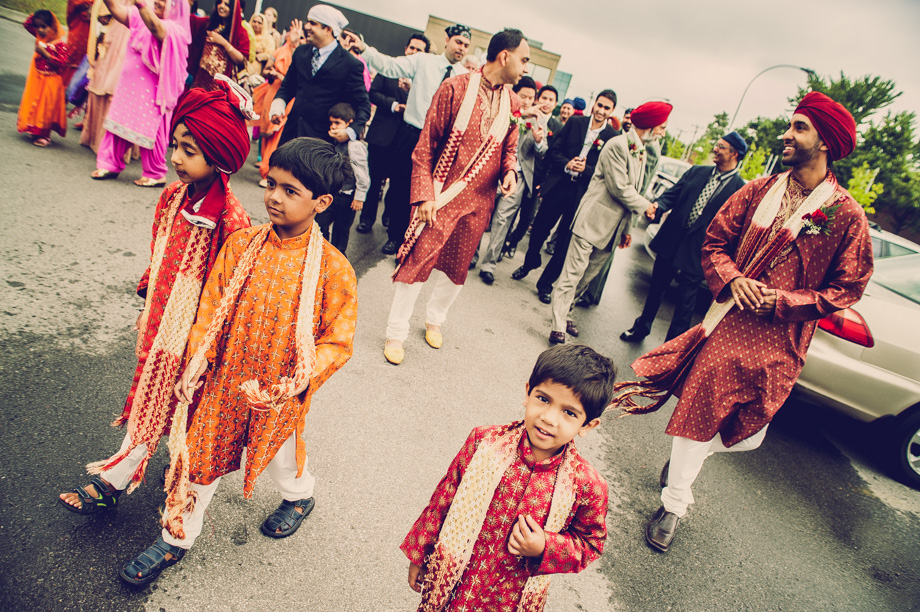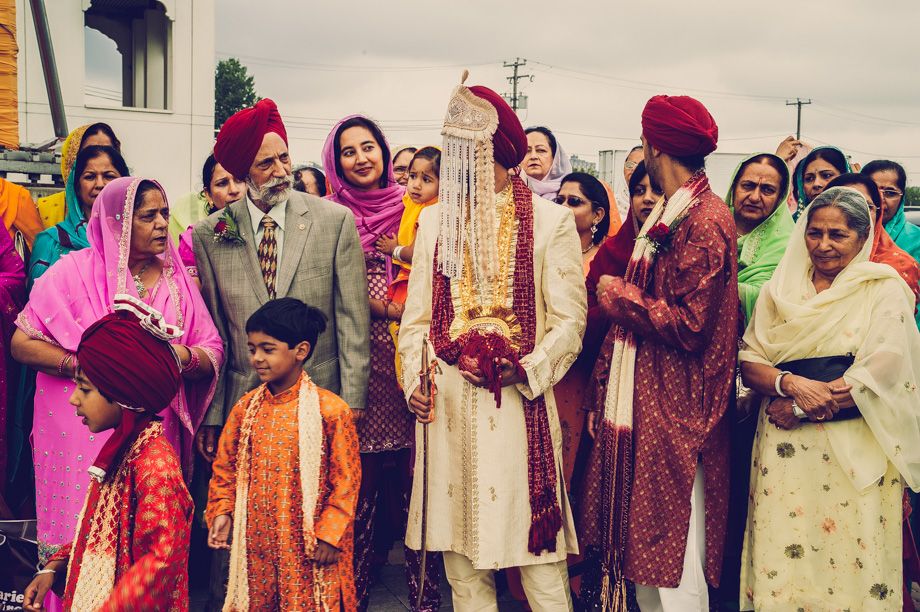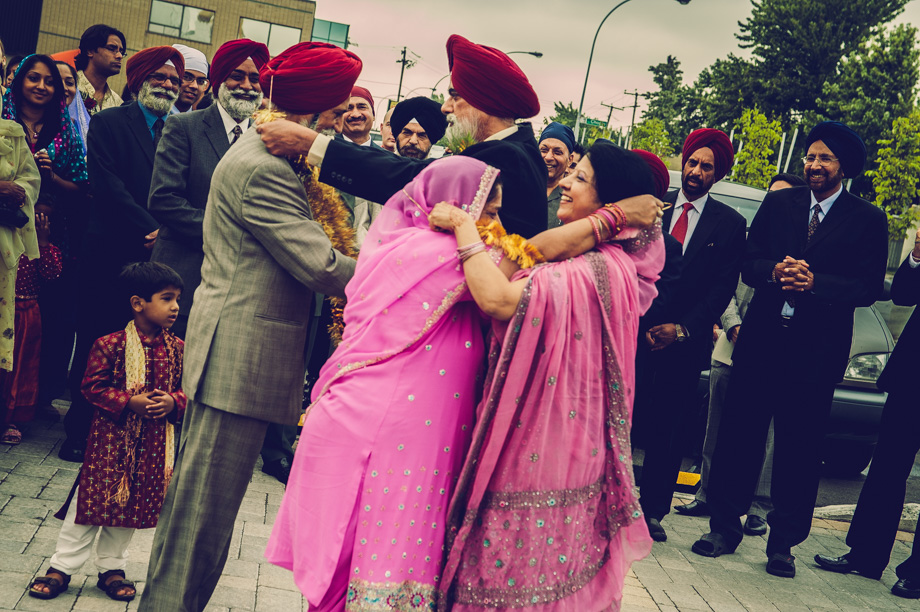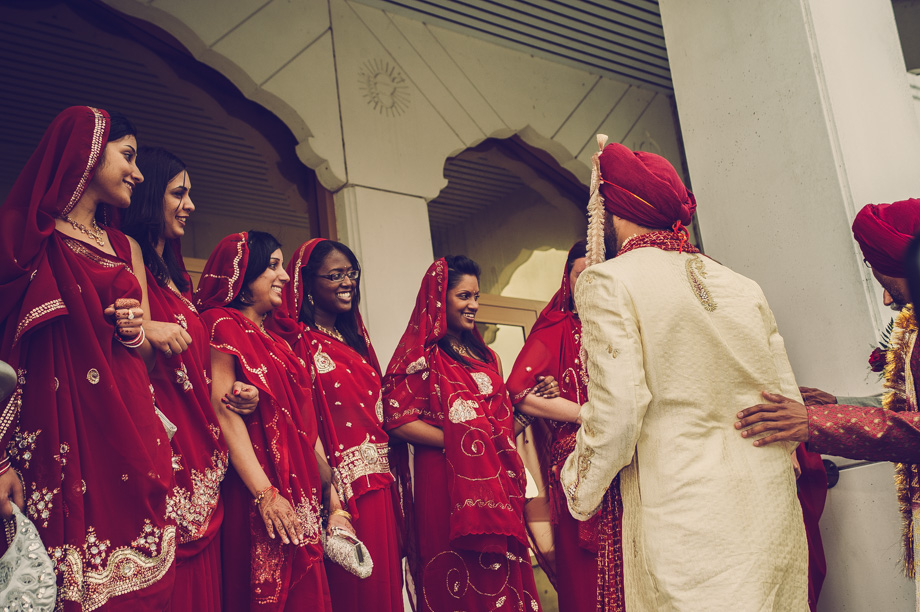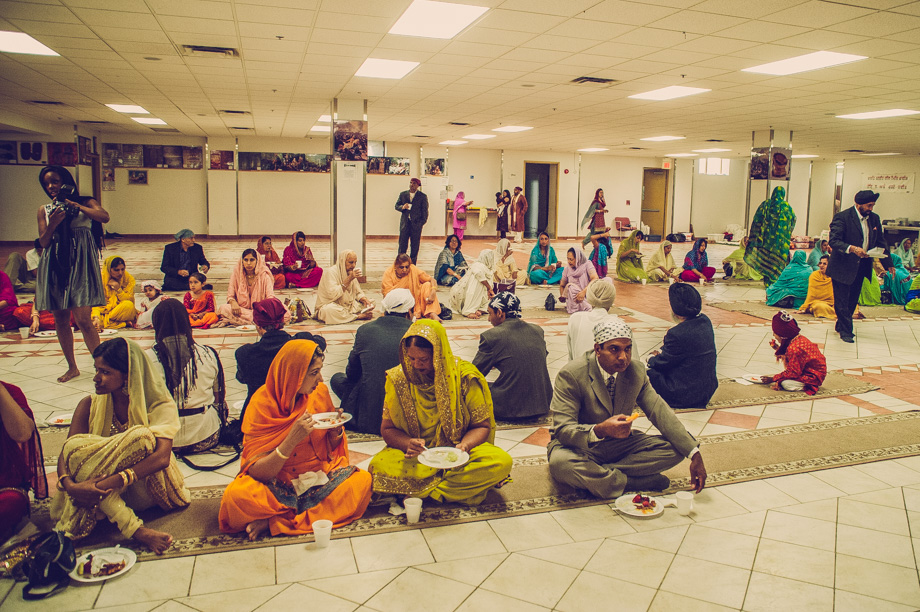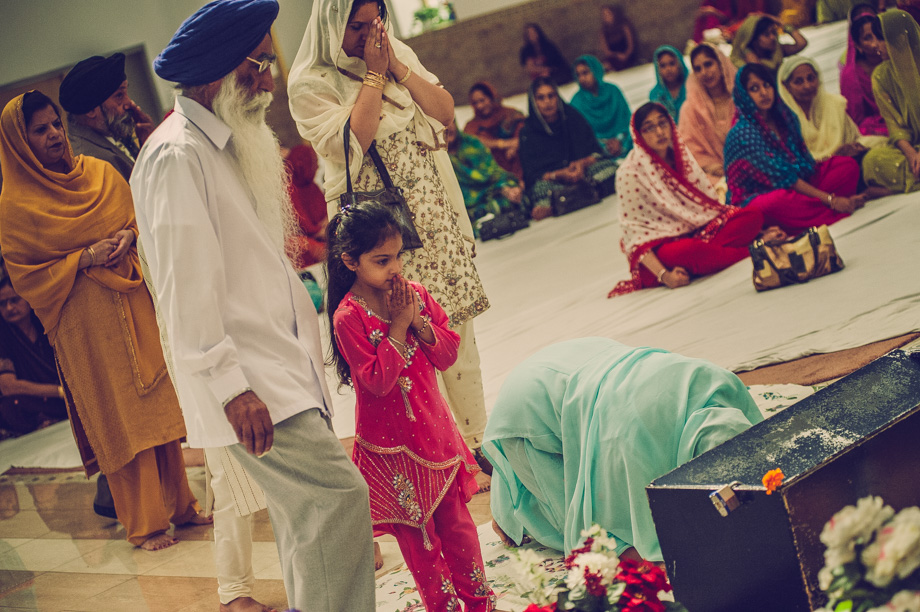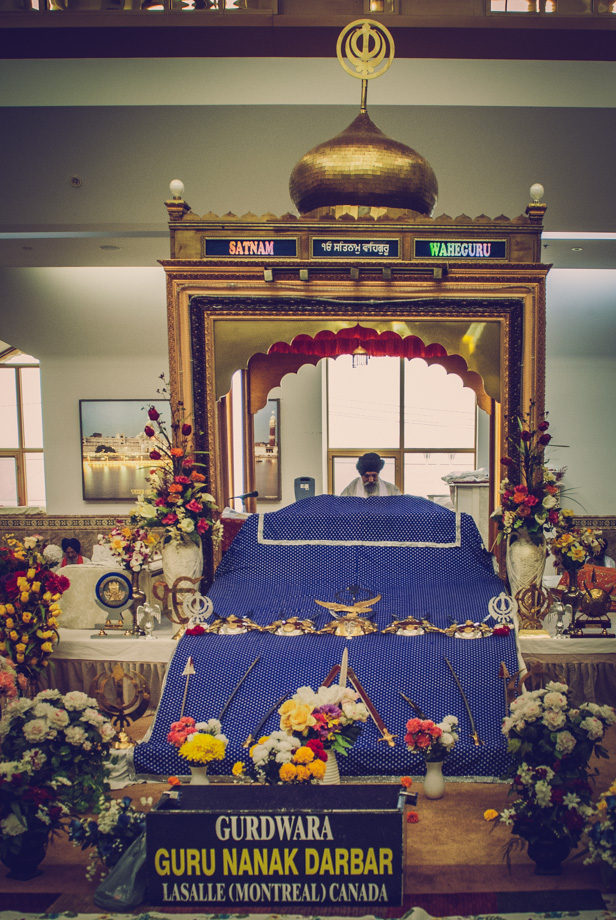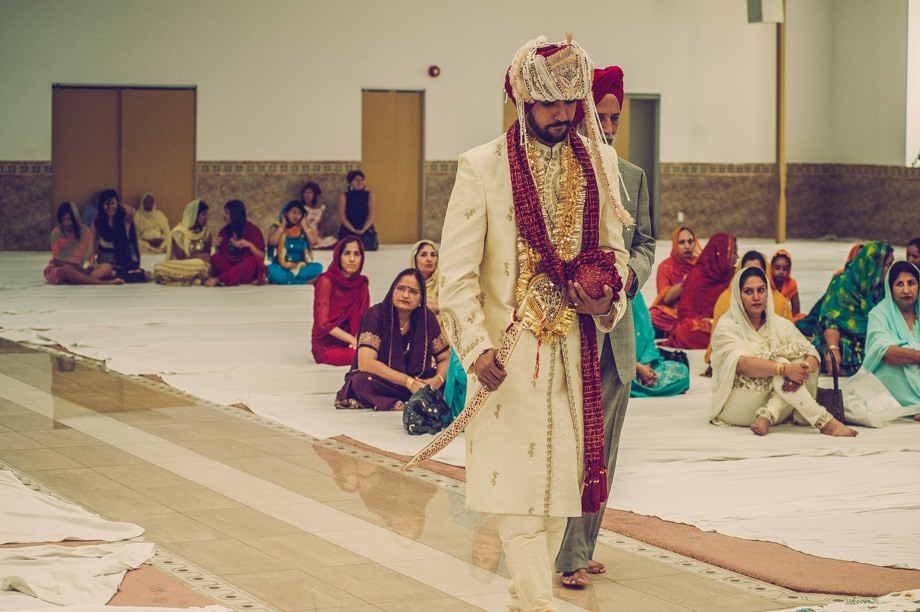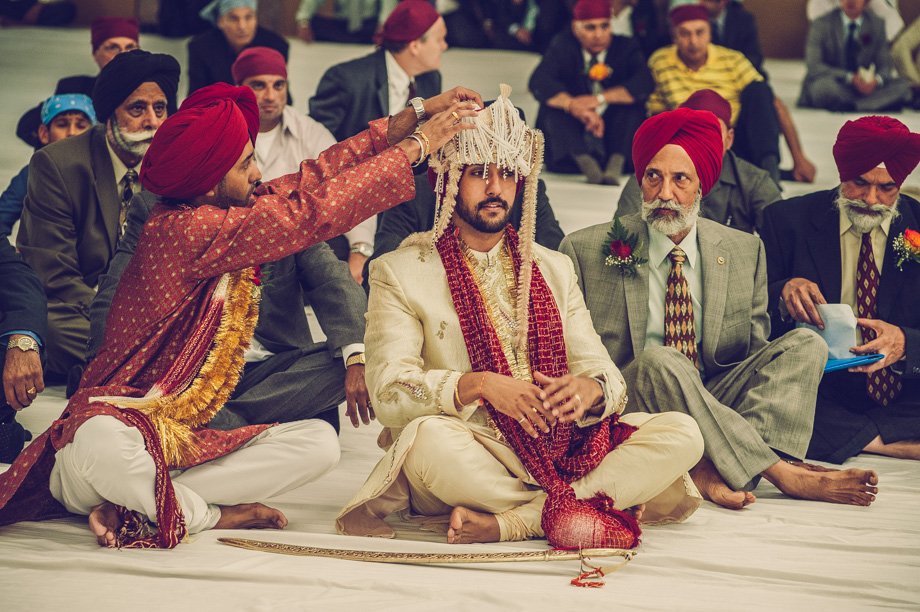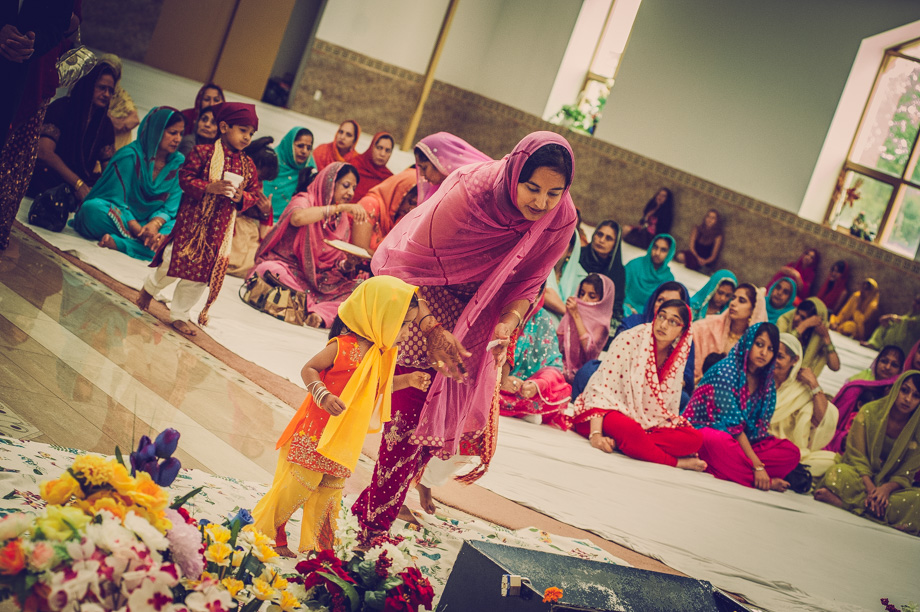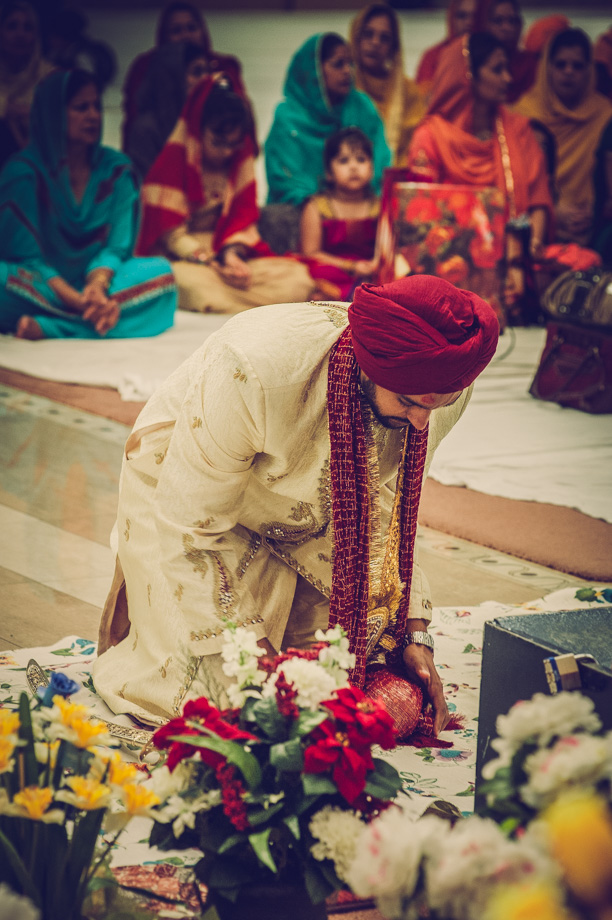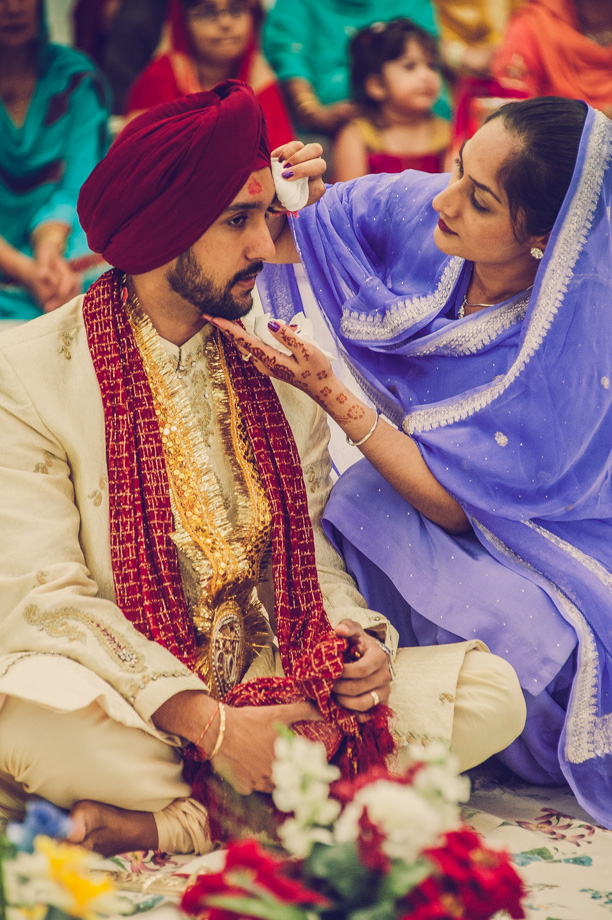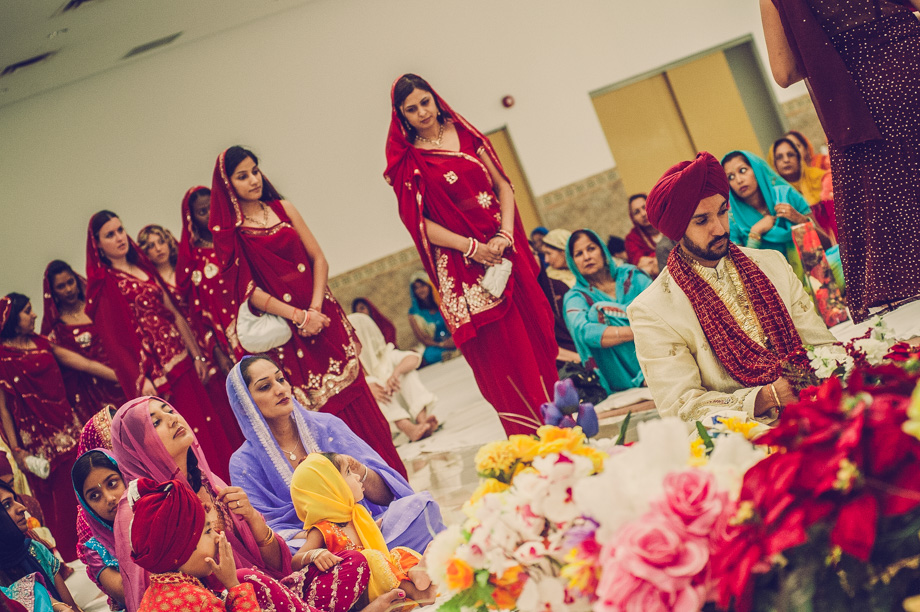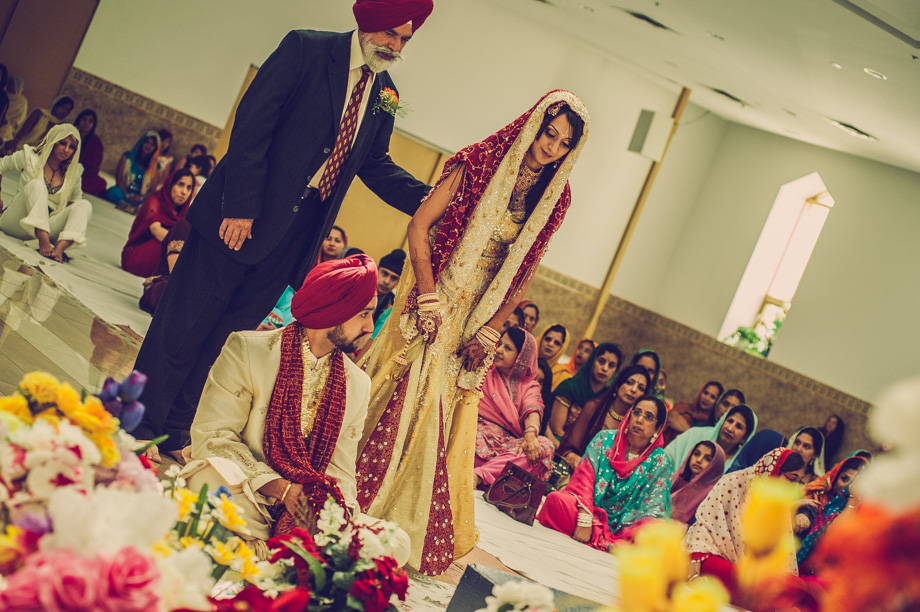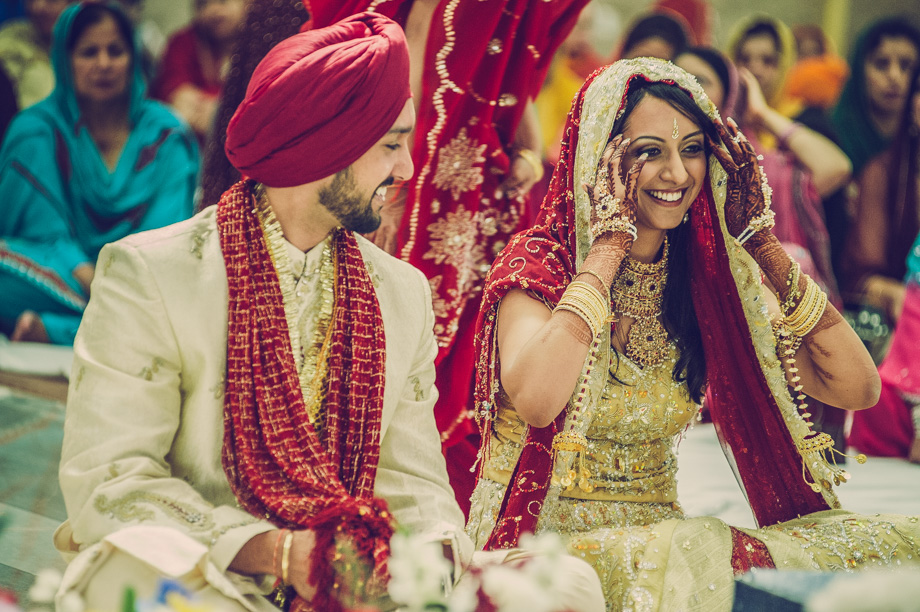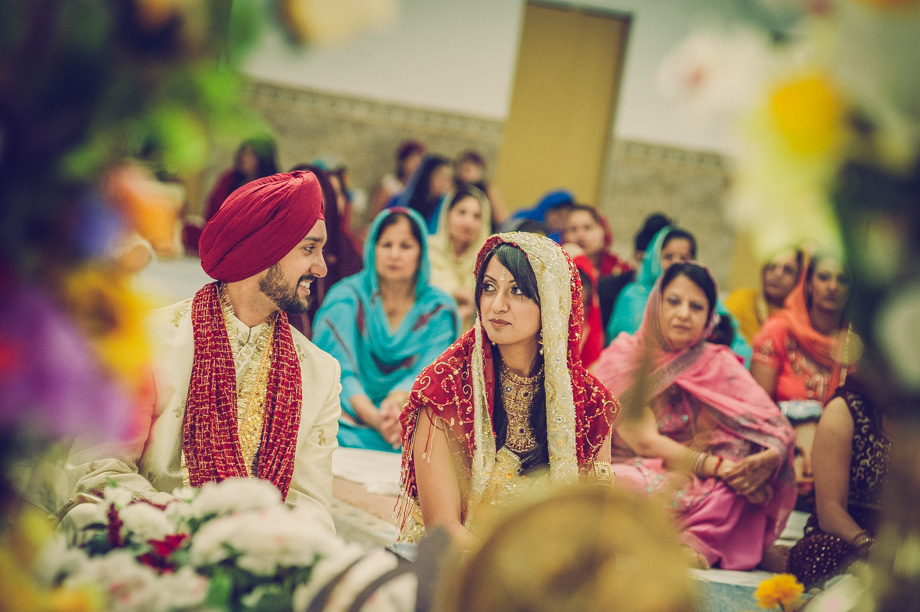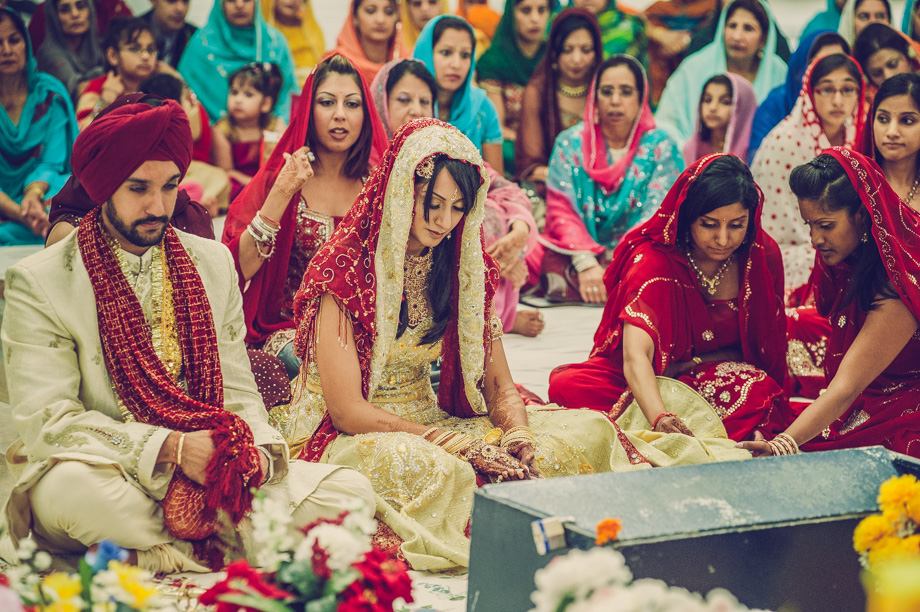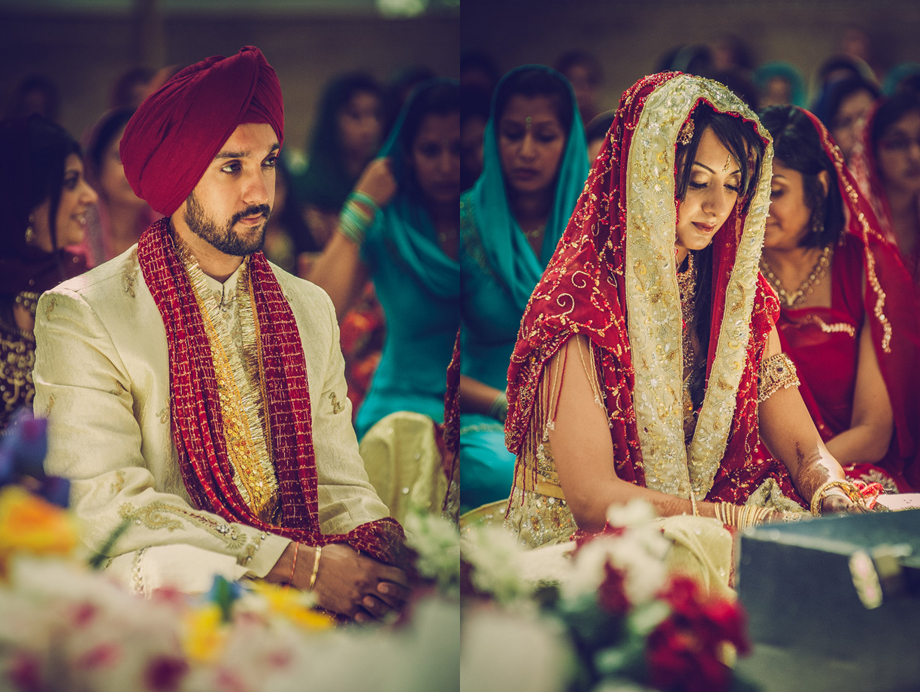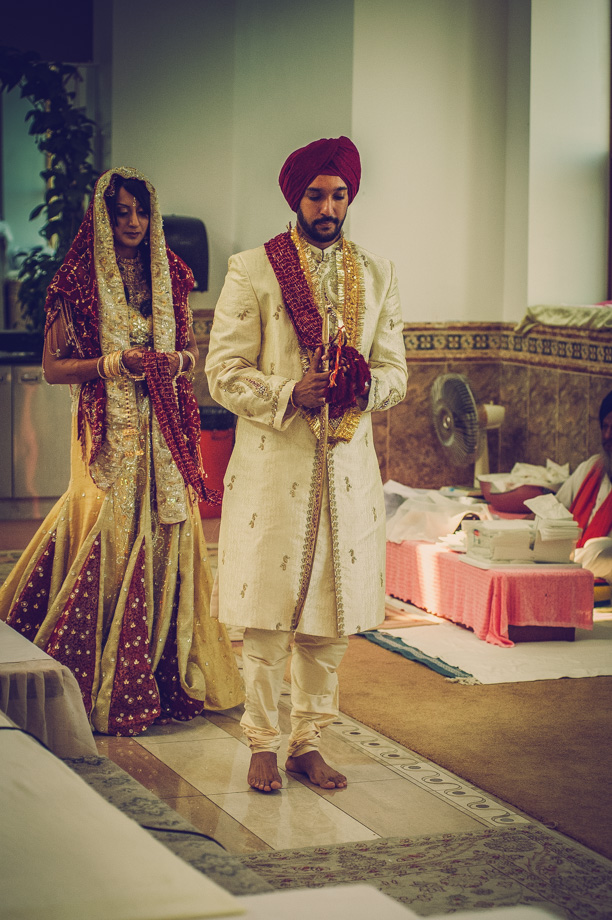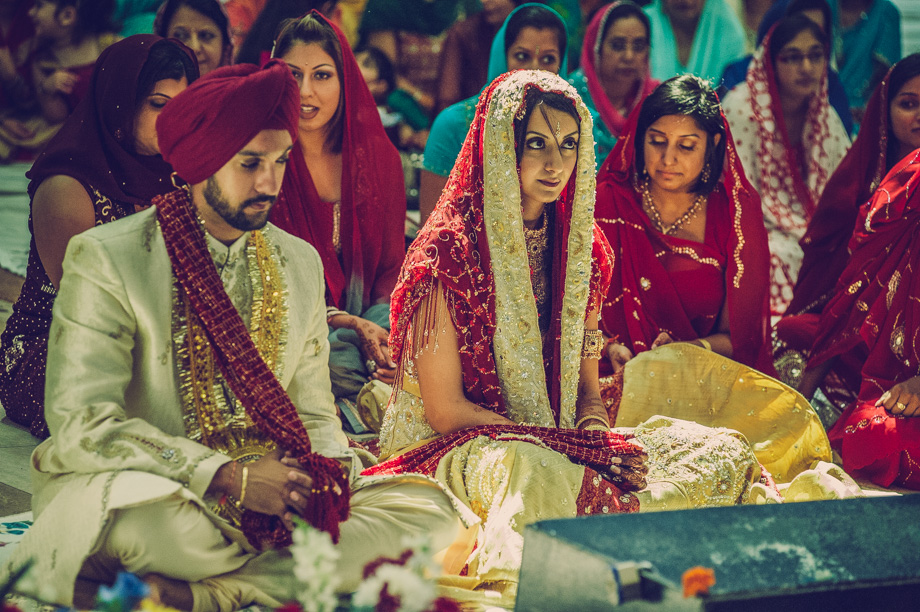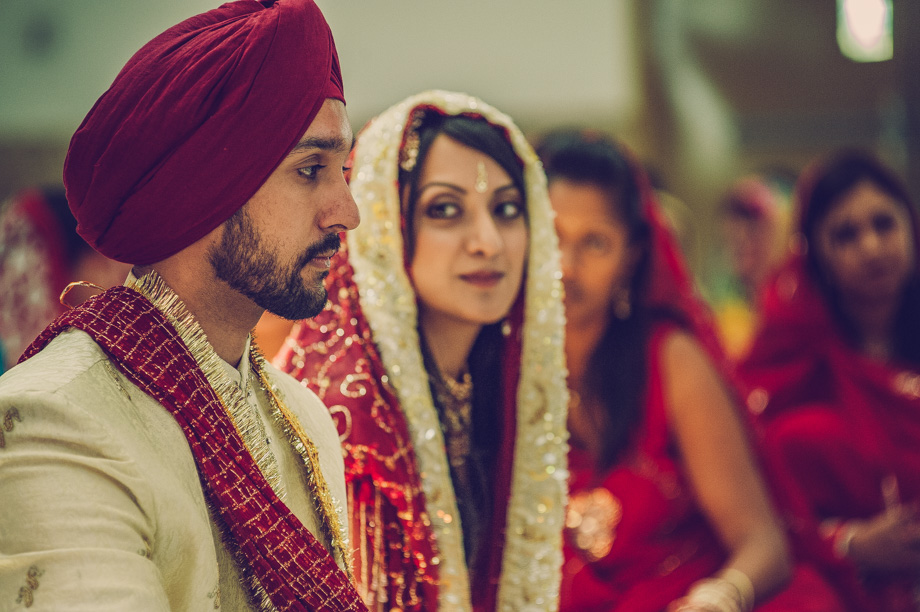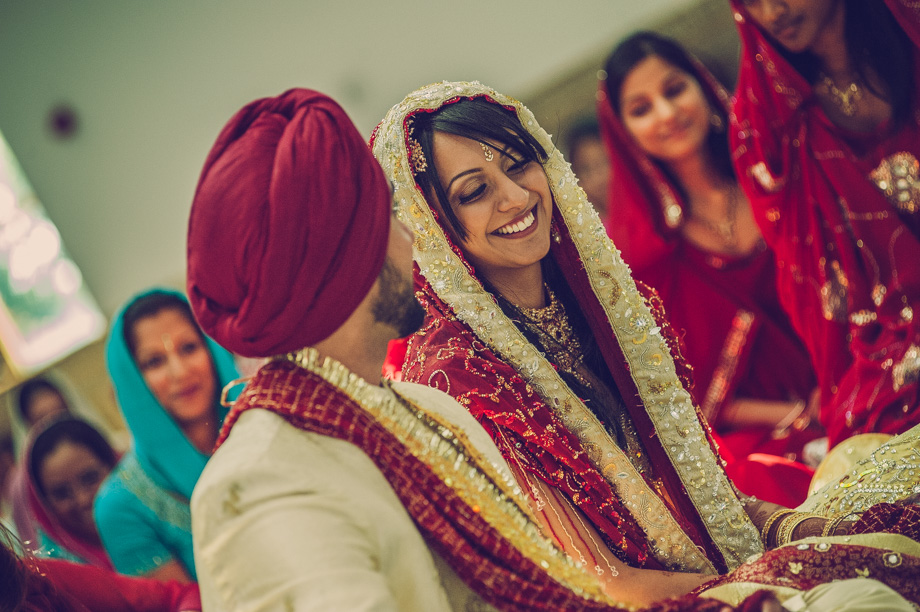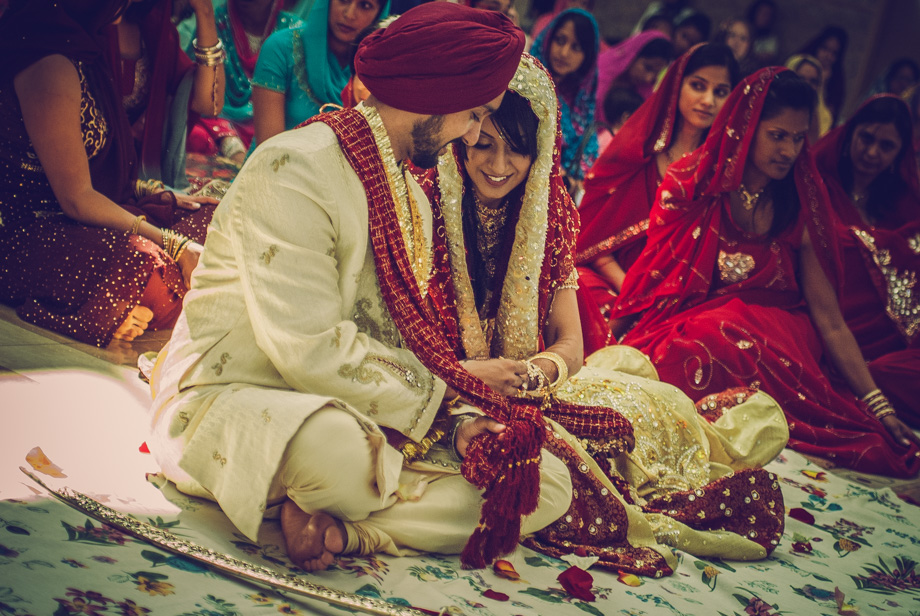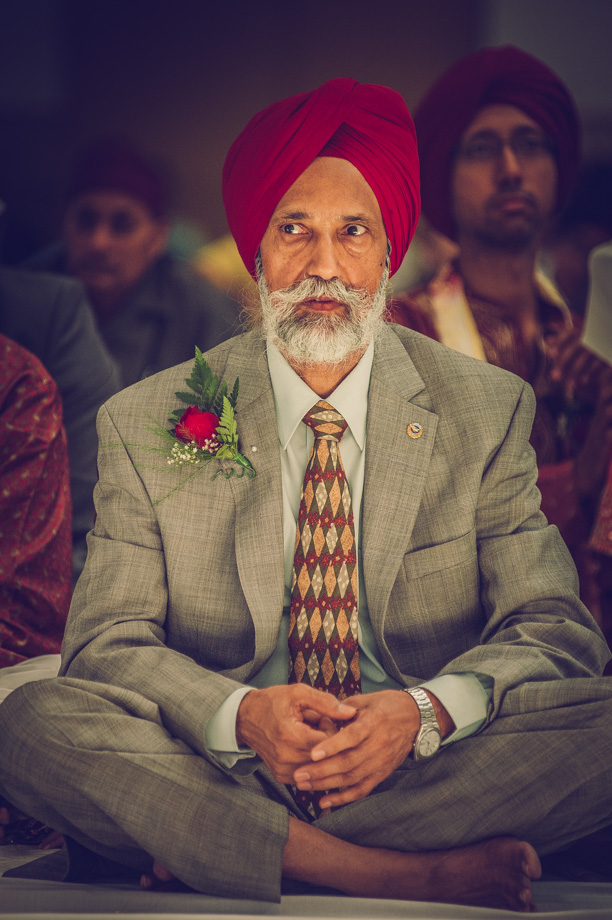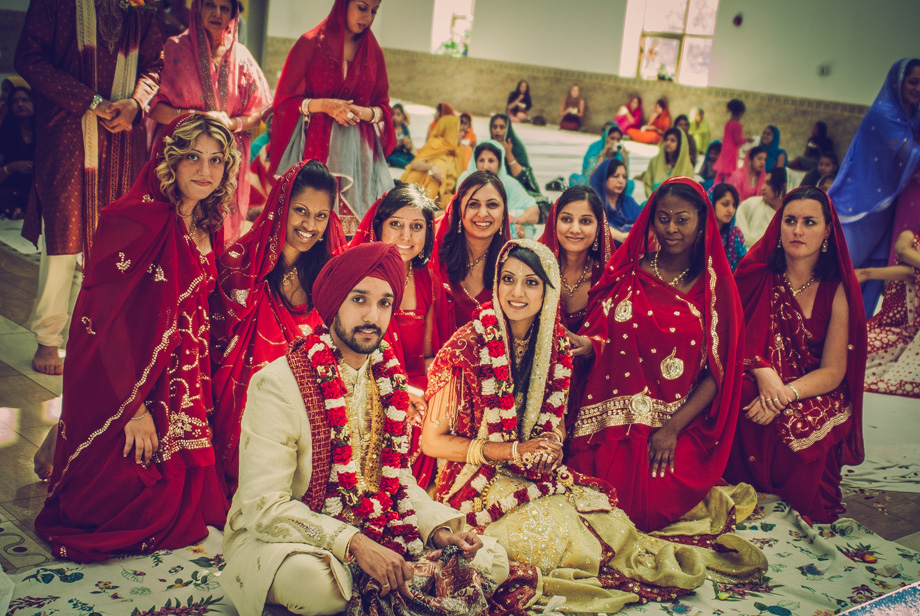 After the ceremony, we left for the couple session where all the bridal party followed for a fun photo session.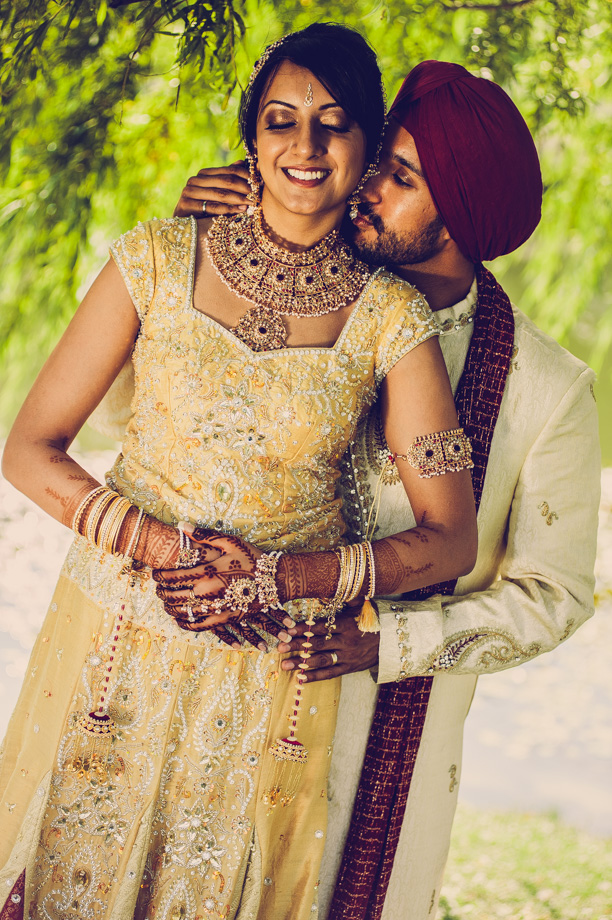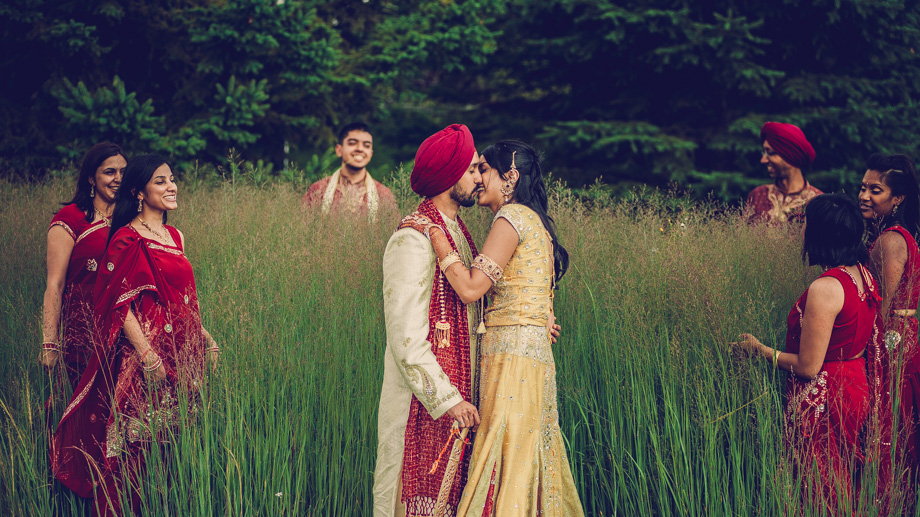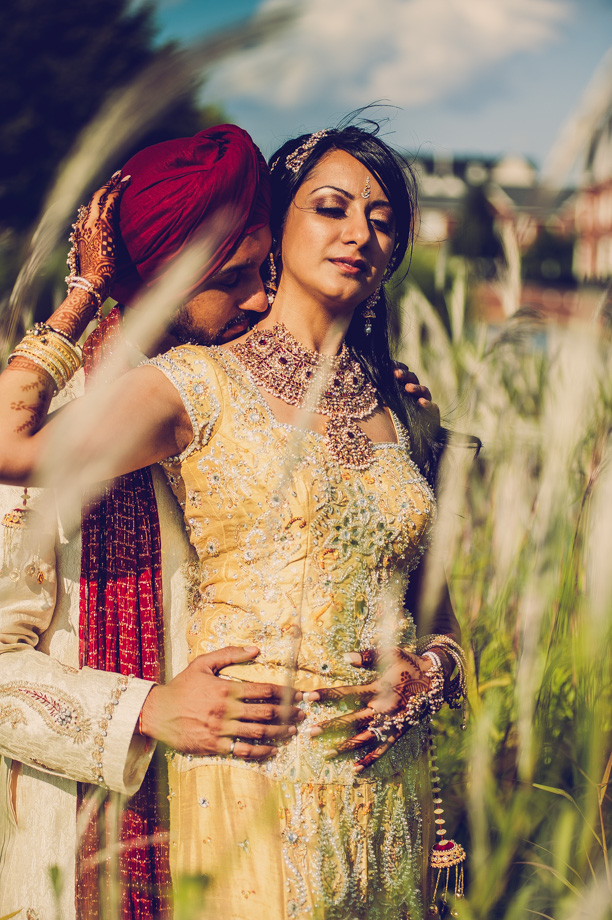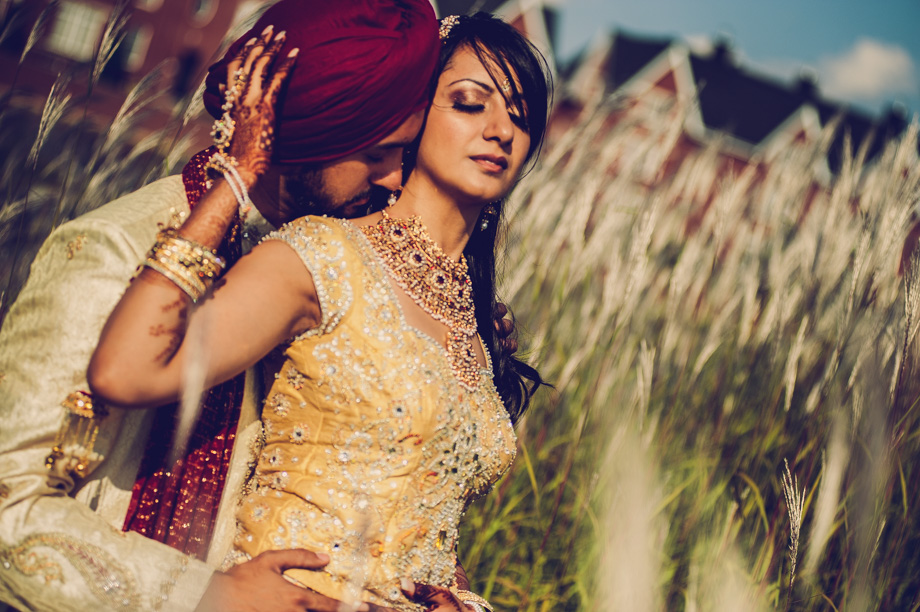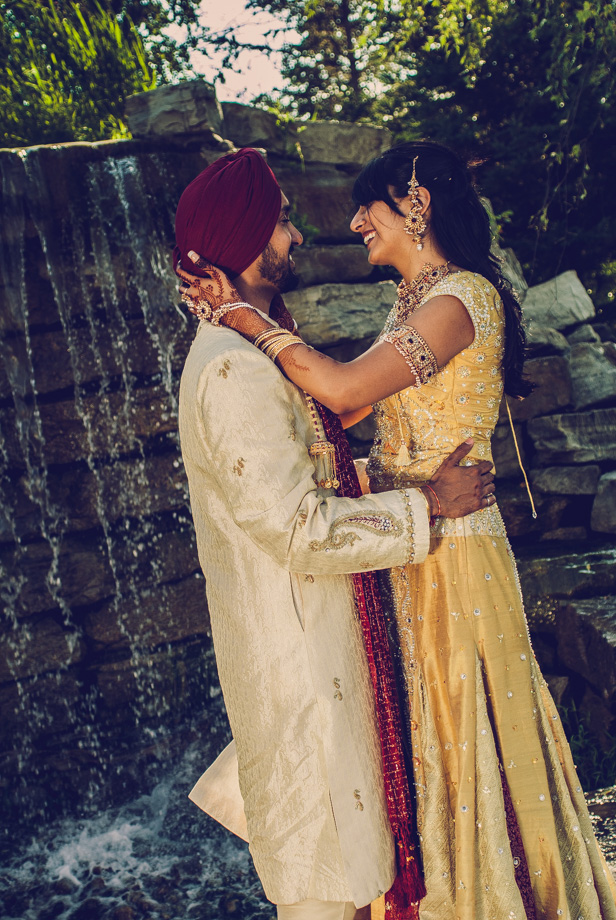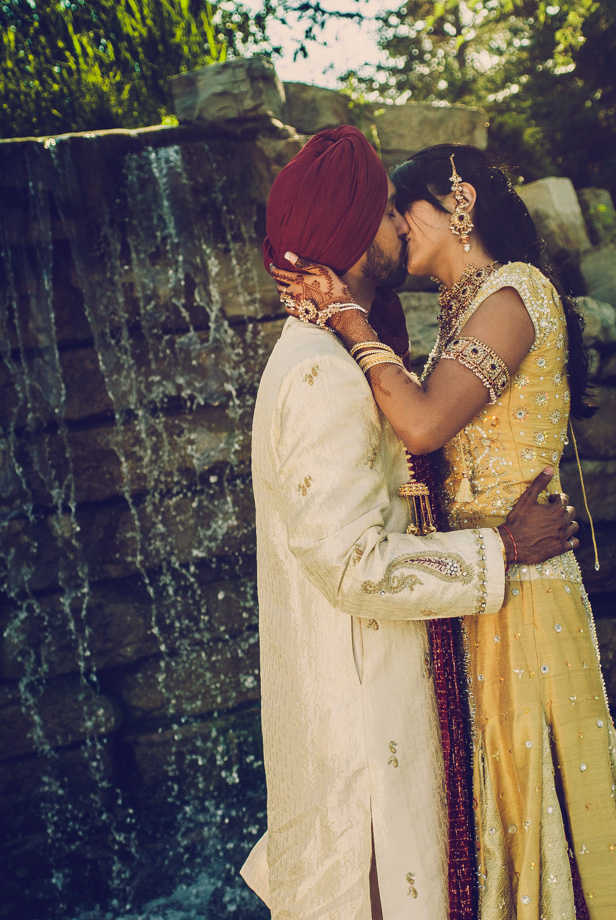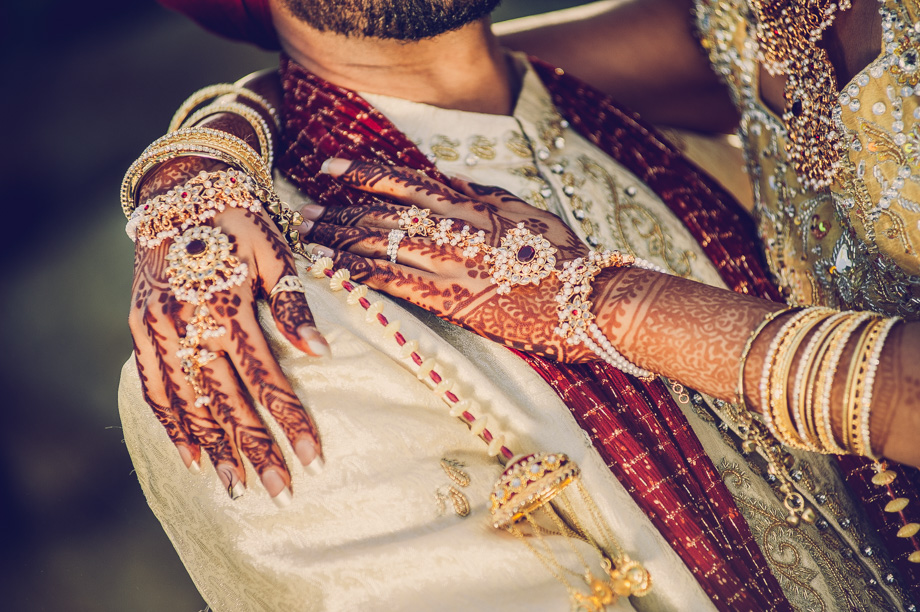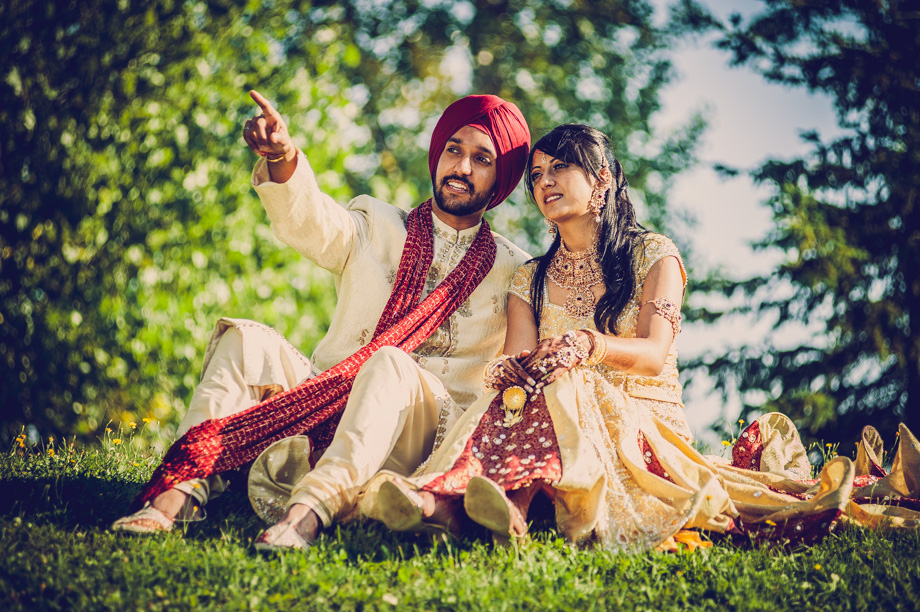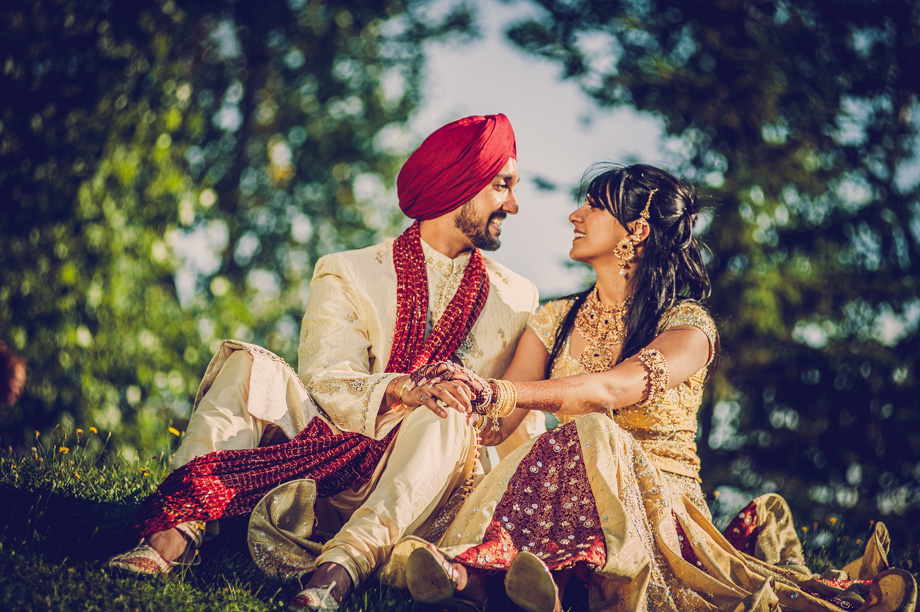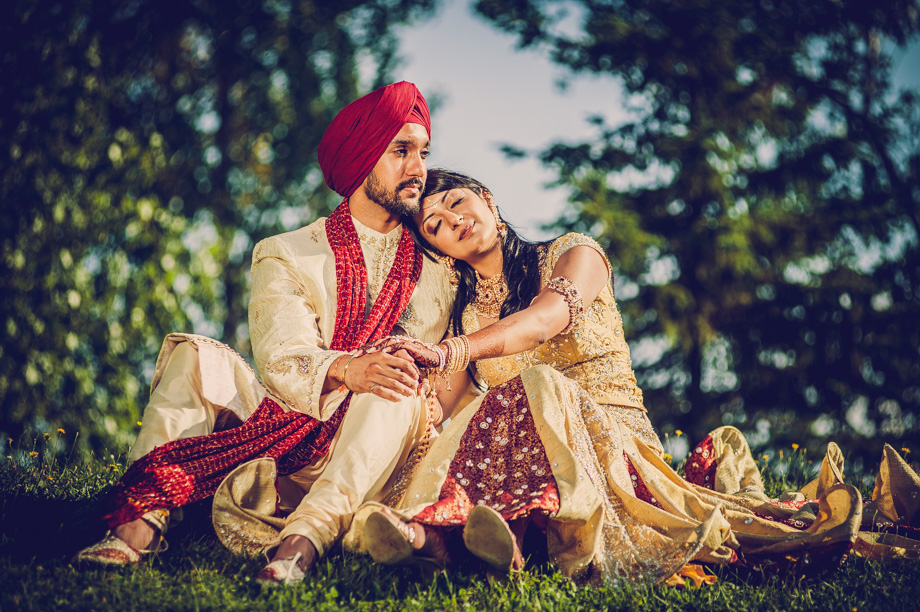 At 6 pm, we ended the first day, and I went home. For me, the day really didn't end there. I had to sort out some pictures as I was requested to supply the with some picture for a slideshow. All were pleased with what they saw, and I was very pleased with what I heard lol When we're working hard for people, hearing that everyone loved what they saw is very pleasing.
The day after, we met for another session in the Old Montreal. It was 4 pm, and we had 3 hours in front of us before going for the party.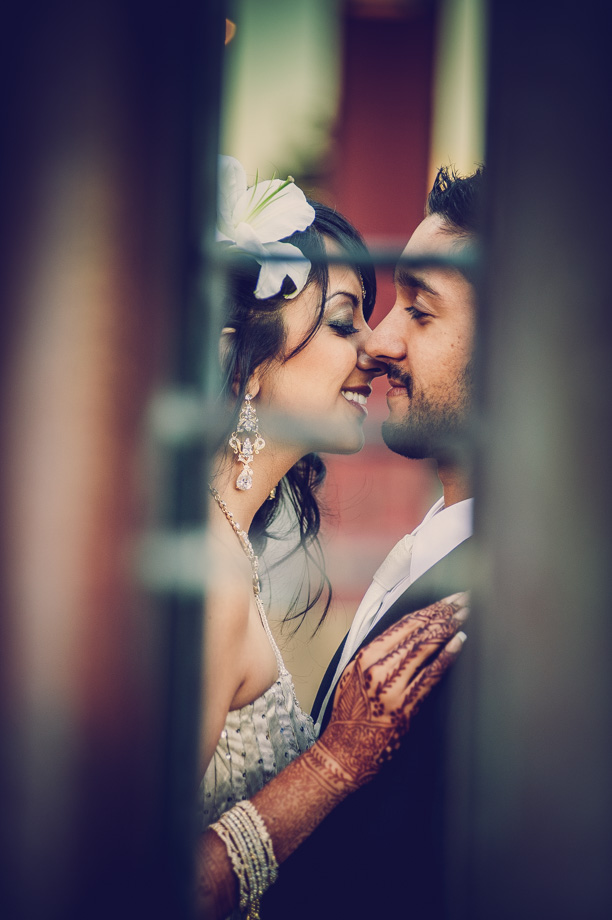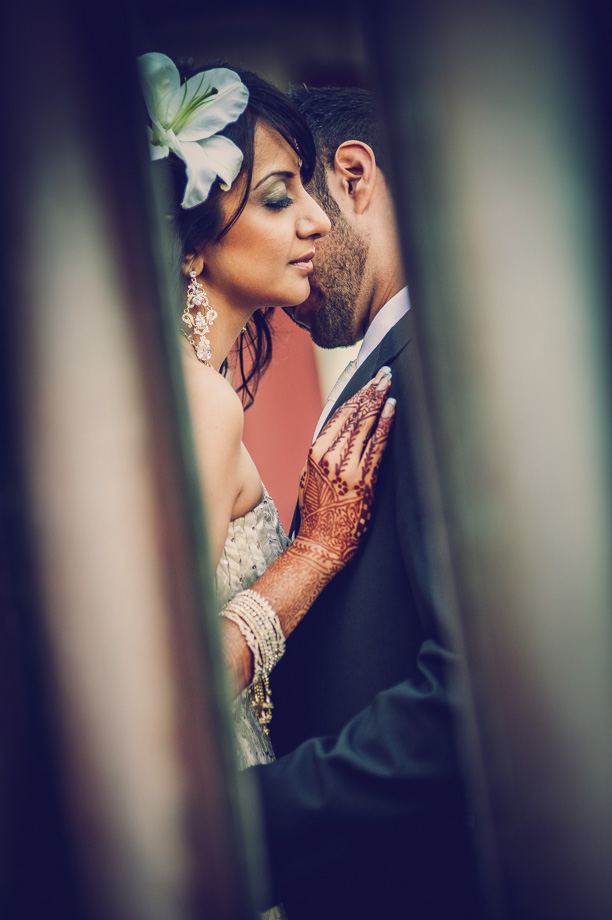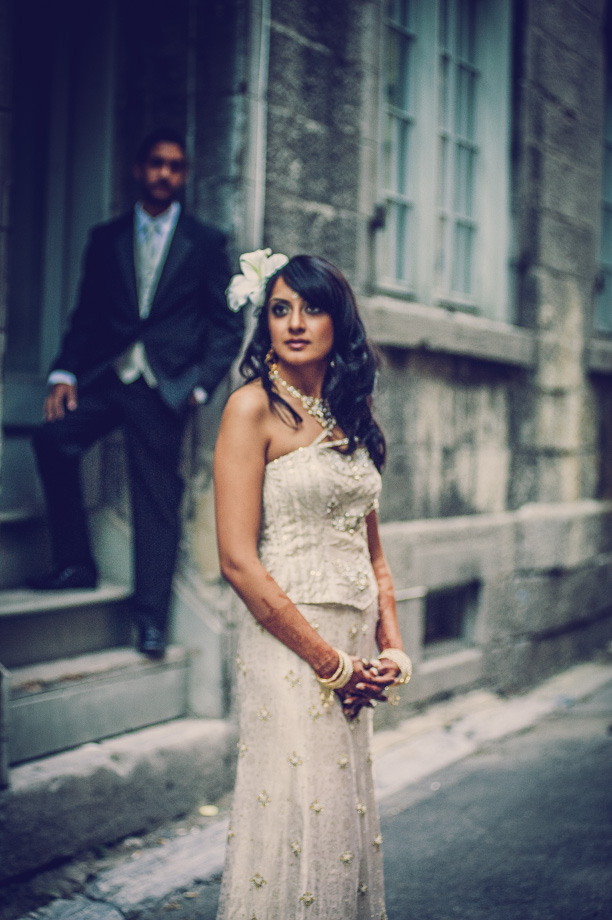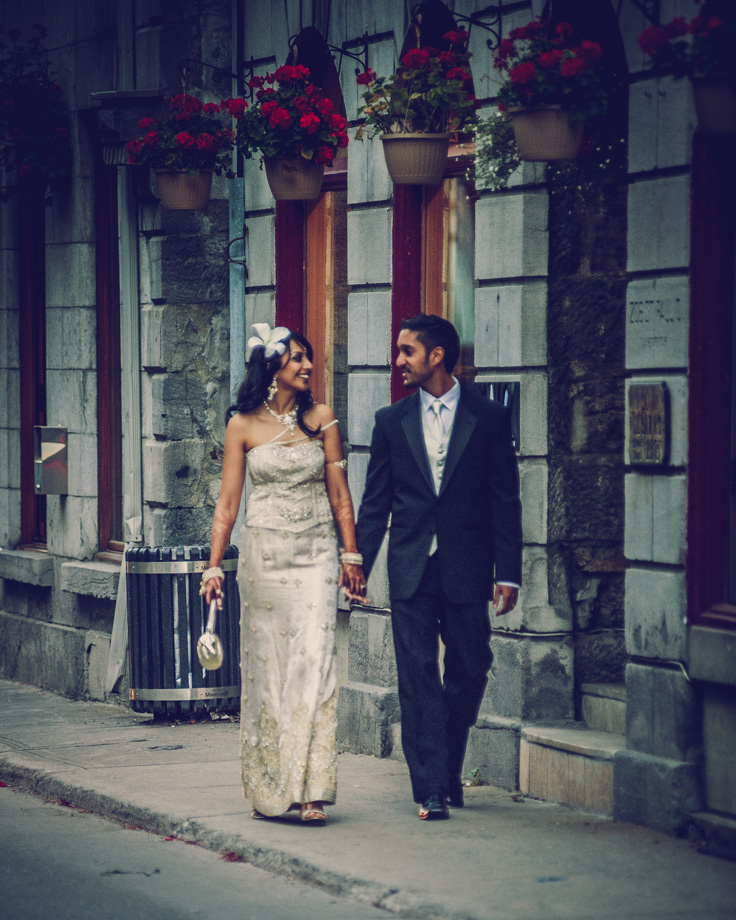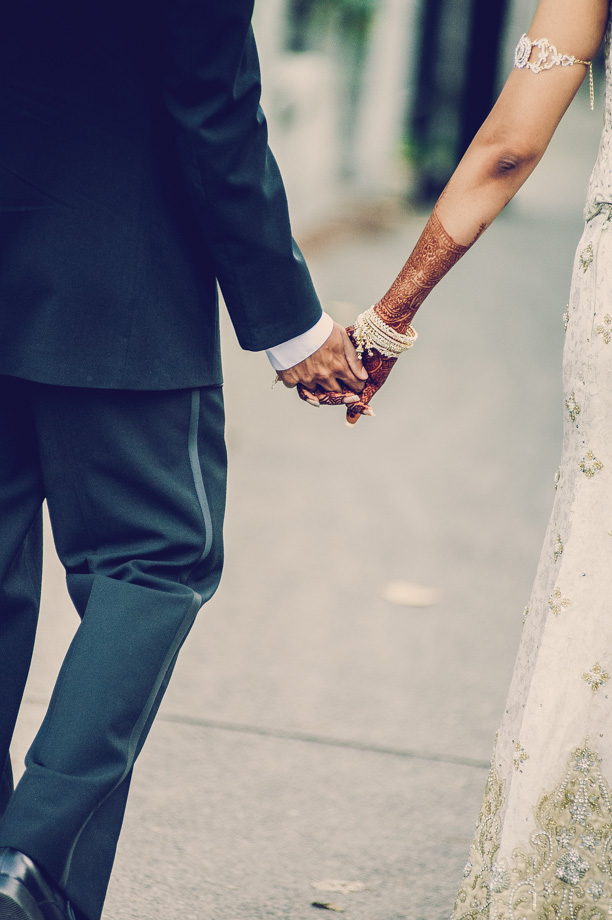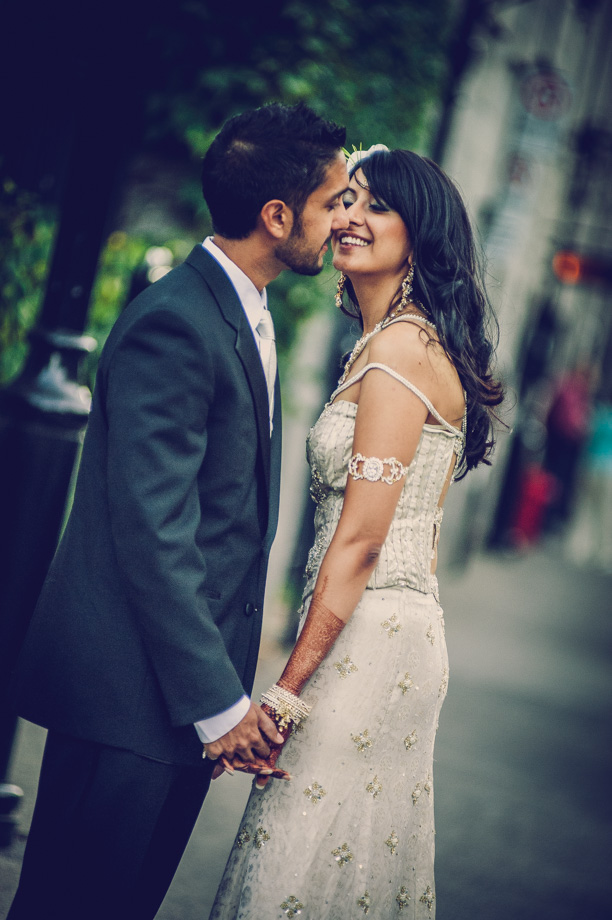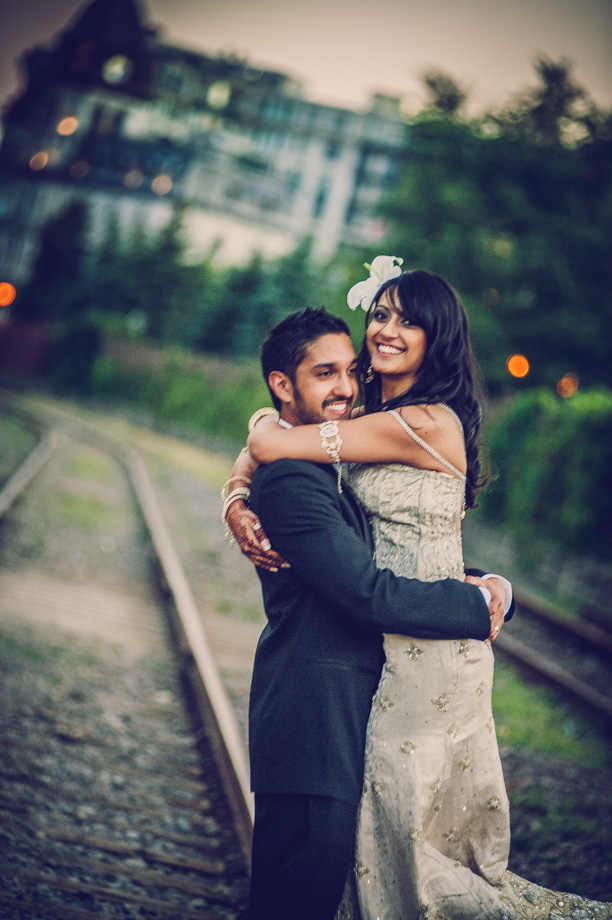 It's now 7 pm, we are leaving for the reception. So we left for Plaza Antique for all night up to 3 am.
I did a lot of weddings in my life, somewhere around 600, and Indian party's are a blast. They are fun, colorful, lots of dance, food and discussion with guest. I really missed those two days.
Navneet and Ranjit, thanks for thrusting me, it was a week end I will never forget.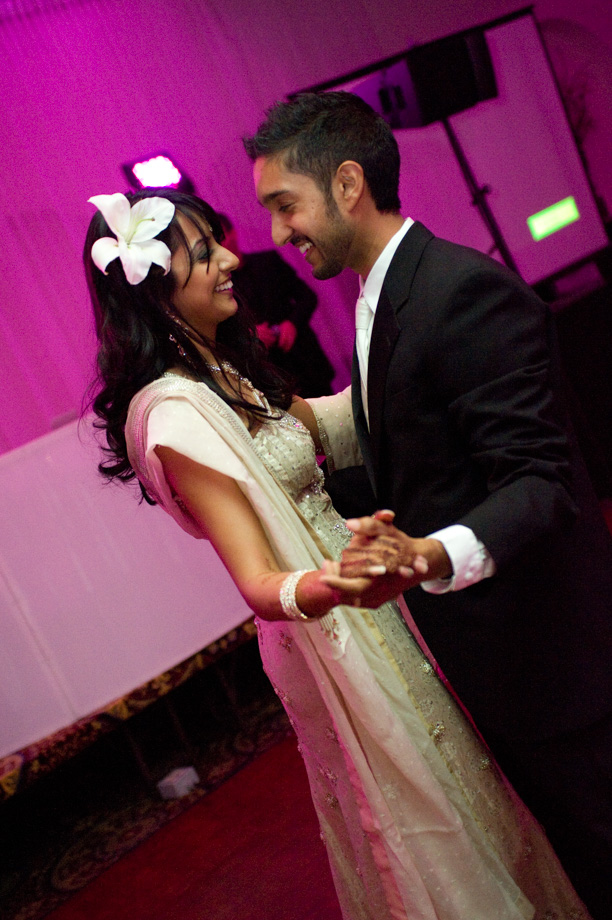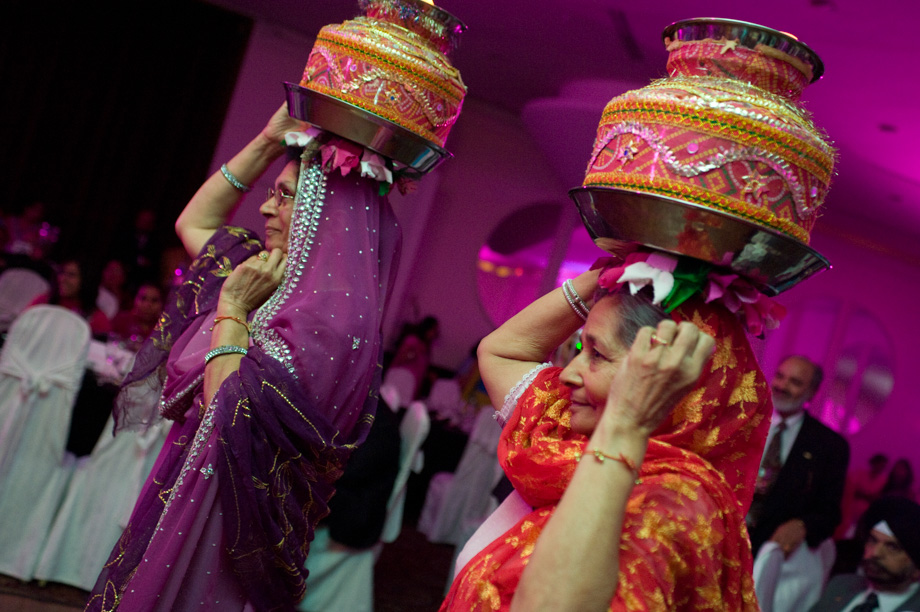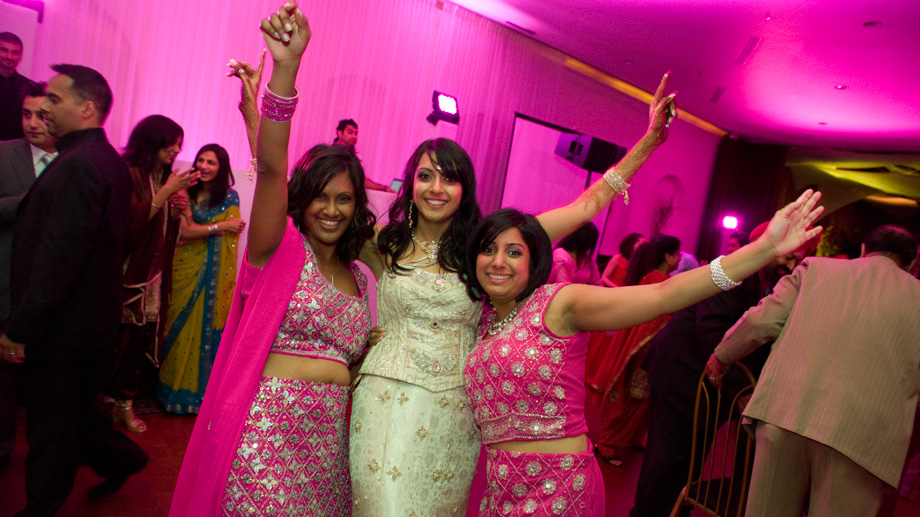 Dominique